Who is POC
POC is a Swedish company with a strong mission to do the best they can to possibly save lives and reduce the consequences of accidents for gravity sports athletes and cyclists. POC was founded in 2005, with its first product addressing the ski racing market. POC's new ideas and solutions to improve ski racing safety revolutionized extreme sports by being able to reduce the forces transmitted to the brain and body in the case of a crash.   
POC Opsin Clarity
The new POC Opsin Clarity goggle is a perfect choice for anybody who wants a wide field of view while having a lens that can perform in all conditions. The Clarity Lens has been developed by Zeiss Optics to deliver the best definition and clarity on the slopes with minimal distortion. The Objective of Clarity is better vision, which will support performance with more precise turns and faster reactions. Clarity can also improve an athlete's safety and ability to react to the dangers on the snow.
The Opsin Goggle features Triple Layer Face Foam, which ensures there is a tight seal across your face while being able to wick away moisture and sweat. All POC's lenses are treated with an Anti-Scratch and Anti-Fog treatment that ensures your goggles will last for many years. POC also added an anti-slip silicone grip to the backside of the goggle strap to prevent the goggle from slipping off of your helmet.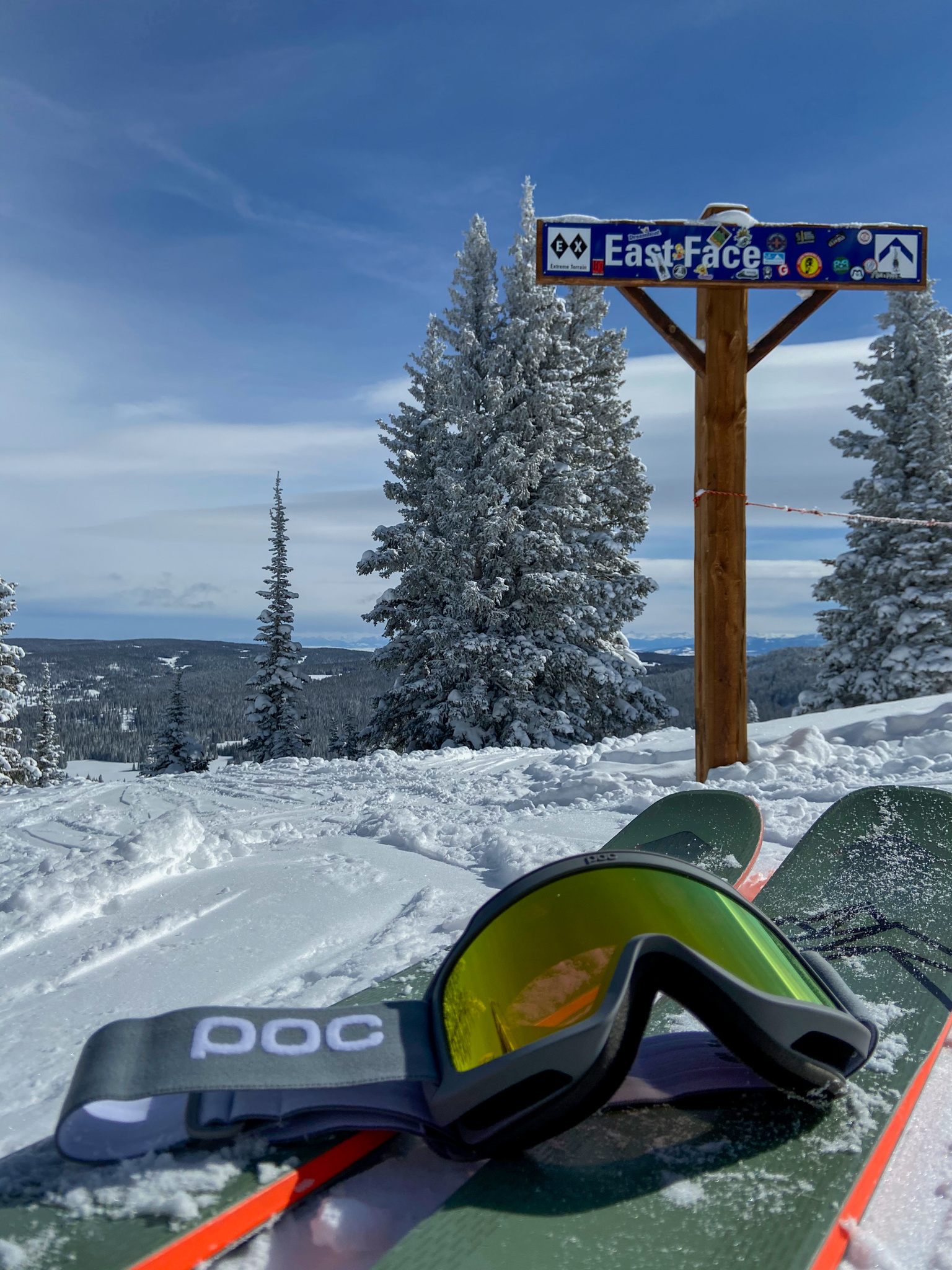 Review
This year POC released the Opsin Clarity goggle. This is POCs new goggle for those people who want a high-performance goggle at a low cost. The Opsin Clarity Goggle starts at $130 with POC's Clarity lens, which gives you better vision no matter the condition.  I was lucky enough to be able to try out these goggles for a couple of weeks here in Steamboat Springs, Colorado. This year we have had a lot of low visibility days with very few sunny days in between storms. By the end of February 2020, Steamboat springs received over 300+ inches of snow for this winter season.
Without Clarity Lens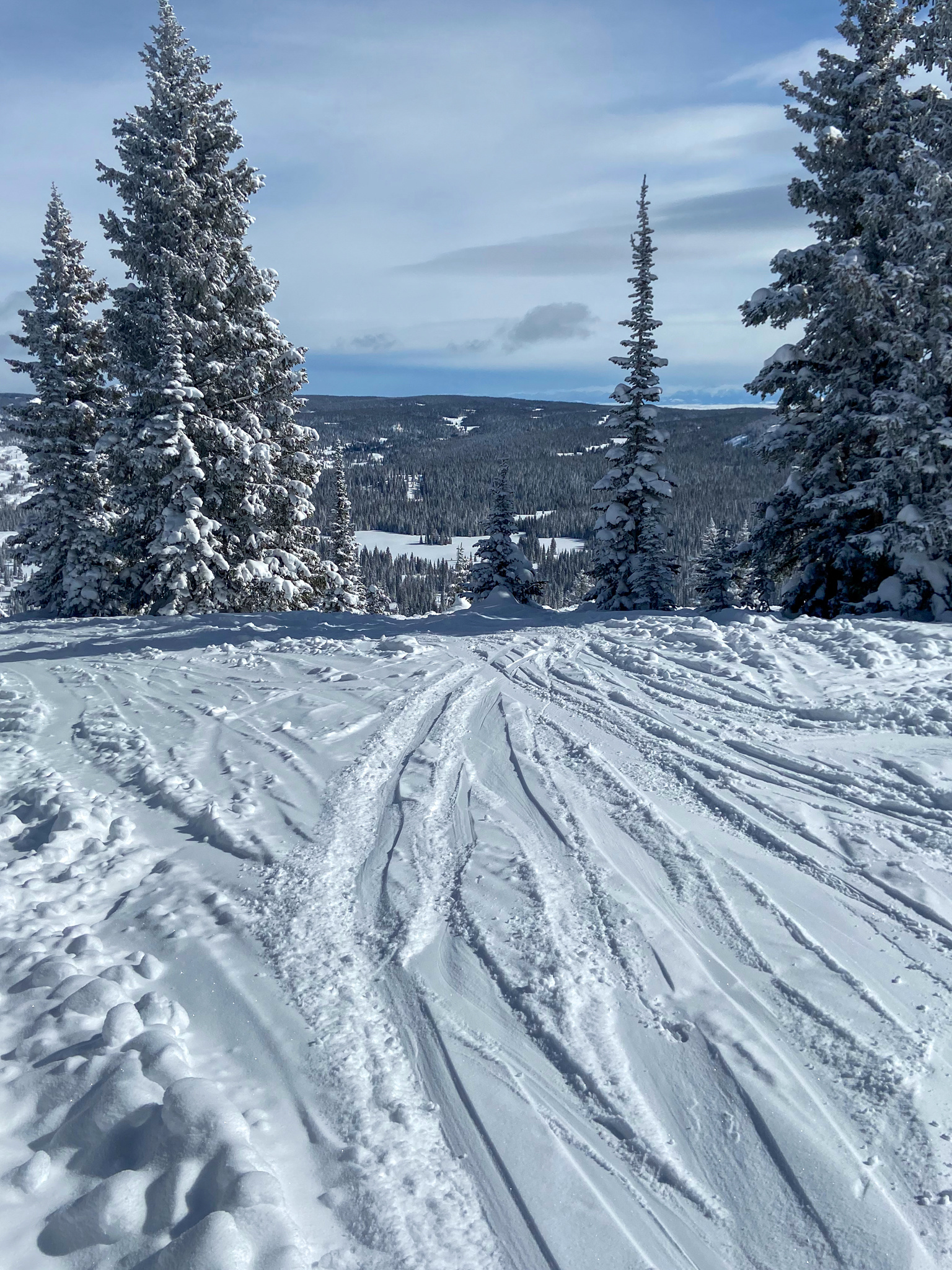 With Clarity Lens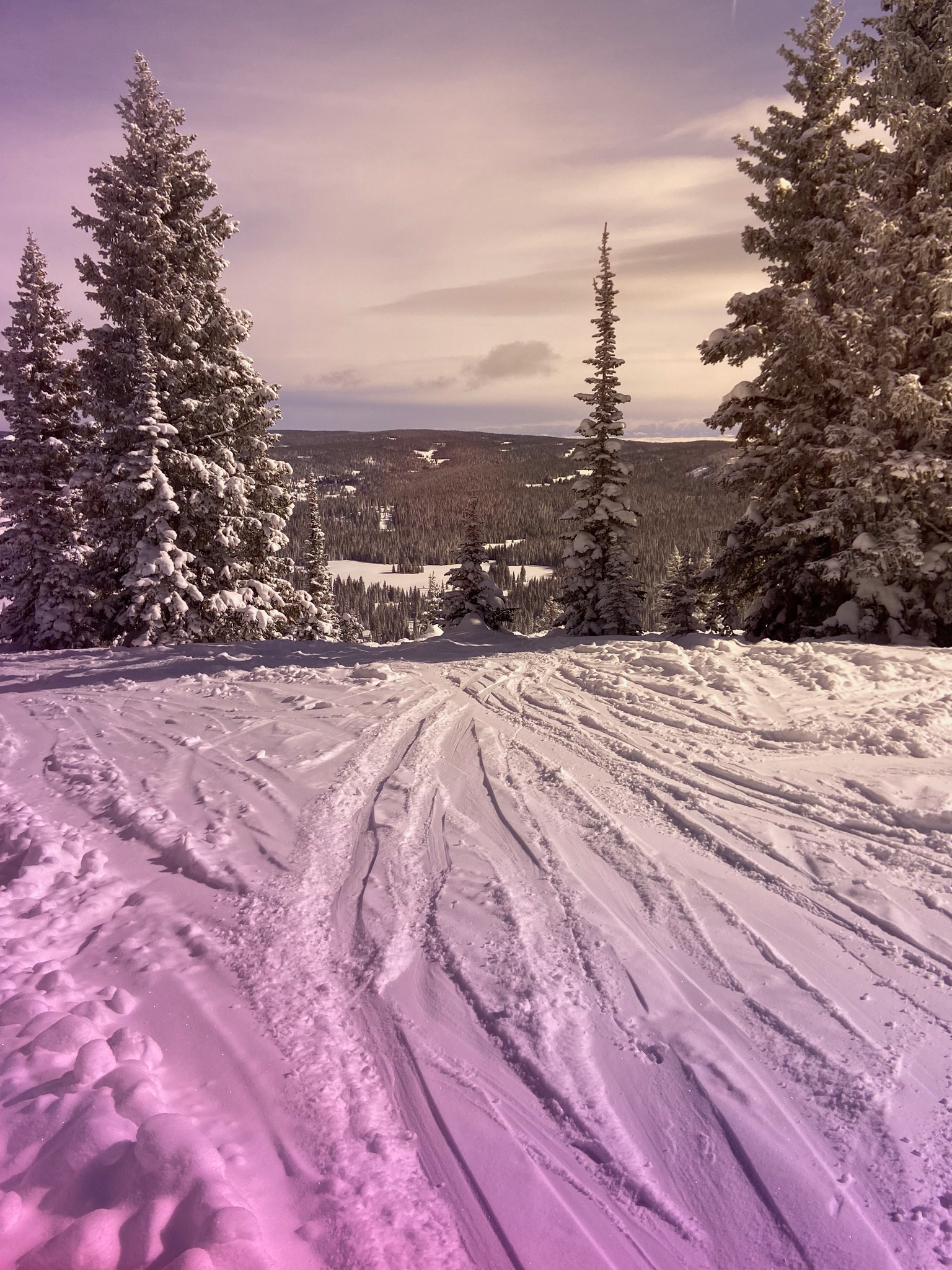 My time with the goggles was no different. The first day was a beautiful blue-bird day, then the next few days with low visibility. I was blown away at how well these goggles performed in the variety of conditions that I skied in. I could see all the details in the snow from the backcountry to the freshly groomed runs. Another thing I look for in a goggle is its range of vision, and the Opsin Clarity doesn't disappoint for a goggle at this price point.
The next thing I noticed with these goggles was how well it vented. I don't ever see these goggles fogging up, even if you tend to run "hot." It was quite lovely to be able to have a goggle on all day that was super comfortable with excellent breathability. The comfort of this goggle is thanks to its triple-layer face foam that is on the goggle, so it conforms perfectly to any face. During my time with this goggle, I paired it up with a Sweet Protection Switcher helmet, which fit perfectly.  POC does design their helmets to be paired with their goggles, but any properly fitted helmet will work great!
Overall, I'm super impressed by the POC Opsin Clarity Goggle, which retails at $130. Hard Headed currently has the POC Opsin Clarity goggle in stock in a variety of colors.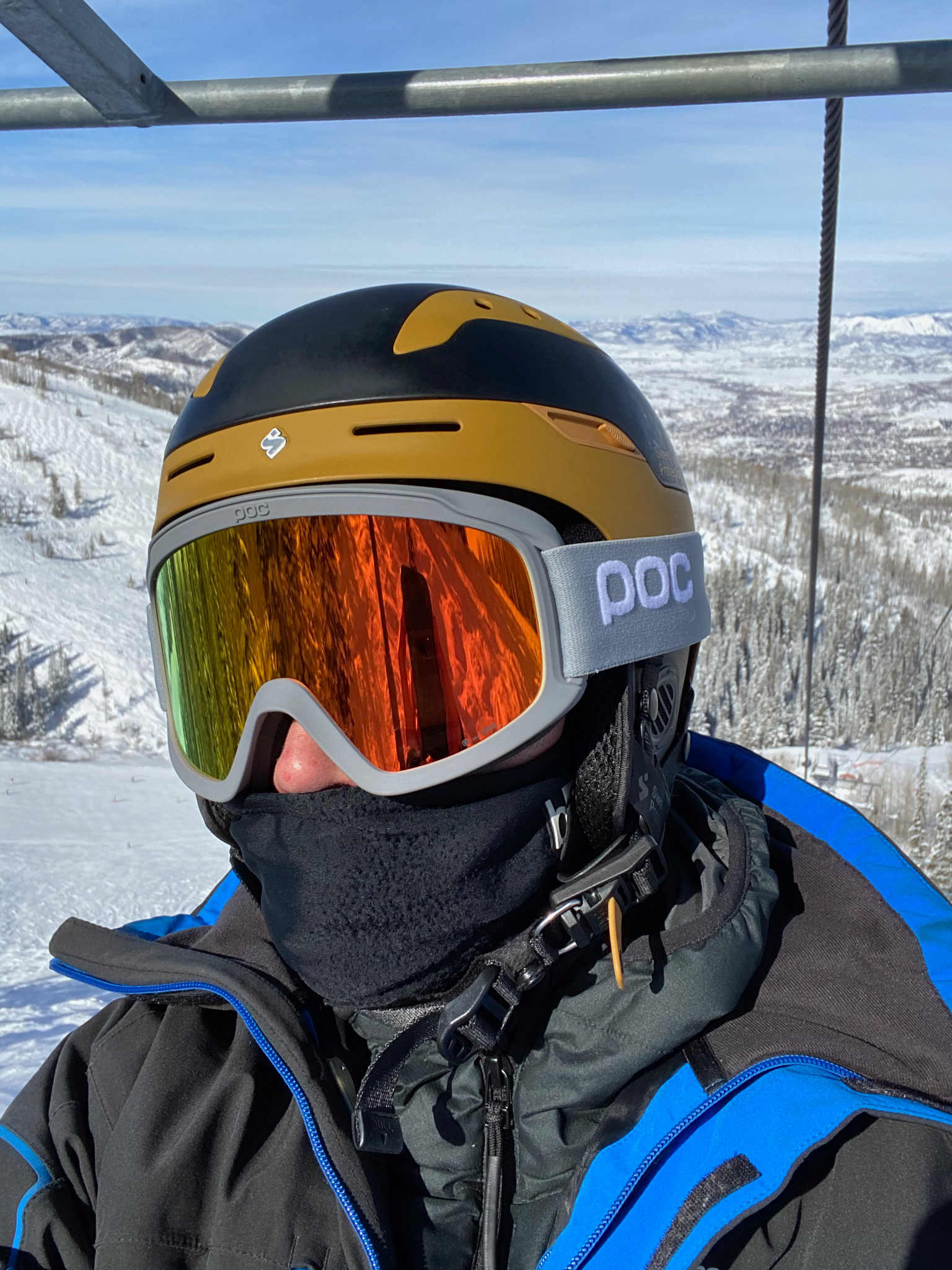 POC Opsin Clarity - $130
BUY NOW FROM HARDHEADED POC OPSIN CLARITY
Cylindrical Lens for minimal optical distortion
Clarity Double lens from Zeiss, Category 2, VLT 22%
Triple-layer face foam for added comfort
Silicone grip on the inside of the strap
Anti-scratch and anti-fog treated
Soft goggle pouch included.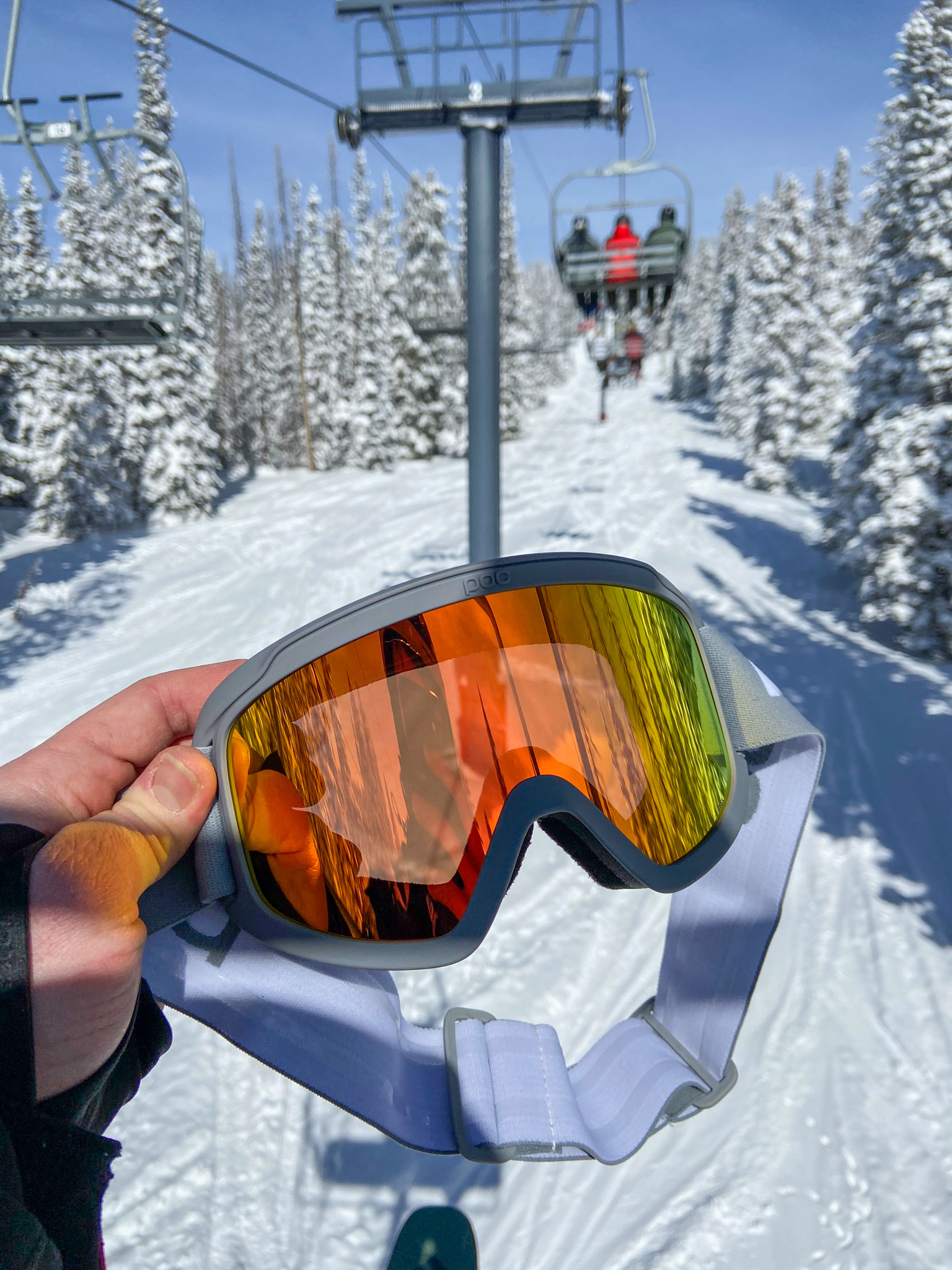 Works Cited
POC Sports . (2020, March 1). Opsin Clarity. Retrieved from POC Sports: https://www.pocsports.com/us/products/opsin-clarity/40801.html?dwvar_40801_color=Hydrogen%20White%2FSpektris%20Orange&cgid=snow-goggles#start=1
POC Sports. (2020, March 1). About POC. Retrieved from POC Sports: https://www.pocsports.com/us/about-poc/about-poc.html