Smith Optics
For the past 50 years, Smith has been revolutionizing the ski industry. In 1965, Dr. Bob Smith in Sun Valley, Idaho, developed the first sealed thermal lens and breathable vent foam goggles just so he can ski more when everybody went indoors on those snowy days. It didn't stop there, Smith over the years was the first to design helmets and goggles that work together as a fully integrated system. Smith was also the first to introduce an interchangeable lens system for sunglasses and snow goggles. Smith is continually looking ahead at innovation and is dedicated to making products that authentically empower thrill- seekers and modern explores in their outdoor adventures.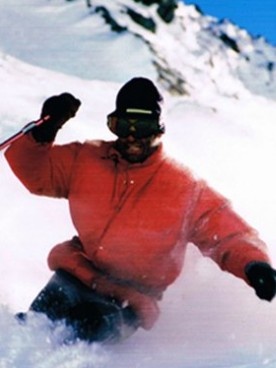 Smith Quantum
The Smith Quantum MIPS is the ultimate helmet for skiing or snowboarding, as it will make you push the limits of what's actually "skiable." When Smith's engineers designed this helmet, it is evident that their priority was safety while keeping a stylish design. The Smith Quantum is one of the most popular helmets that we sell at Hard Headed. When people come into our shop, they always ask, "what's the best helmet," time after time, we still have the same answer. "The Smith Quantum" The Quantum is Smith's premium helmet coming in at $300, even though this may seem very expensive the mask has 3 key features that make it stand out over the competition; fit, Safety, Ultimate Integration.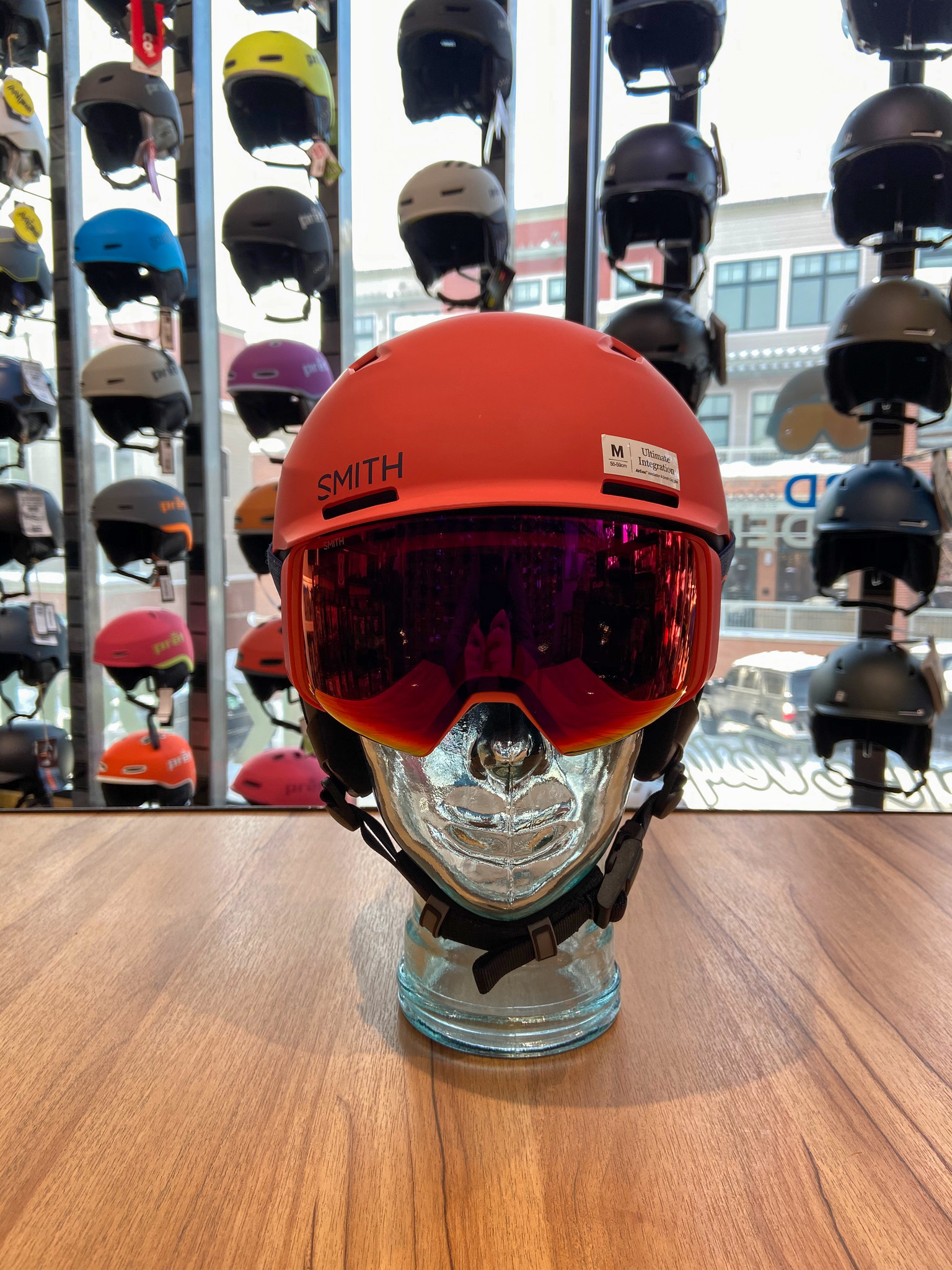 Fit
Quantum is one of the best fitting helmets in its class. We found that this helmet fits heads from small to large no matter the shape thanks to its BOA FS60 Fit System. The BOA fit system utilizes a halo design that offers both forward and lateral
adjustment with a twist of a dial. Because of the fit system surround your skull, it allows the helmet to feel like its "floating," which gives it superior comfort.
The Quantum also features removable earpads for the warmest days, and when the snow starts flying, the earpads allow for maximum warmth. The Quantum also features XT2 Sweat- Wicking Performance Lining for those people who run a little "hot." The advantage of the XT2 lining is that its anti-microbial, which helps eliminate human-based odors. And, if your liner does get really stinky, you can throw it in the washing machine.
Safety
The goal of any good helmet is that it should protect you from any direction of impact. When Smith designs helmets, they have come up with the latest solutions to reduce the risk of skull fractures, traumatic brain injury, or even concussion. The Smith Quantum helmet is made out of two materials, bombshell ABS for high-speed impacts and an In-Mold material where the impact is less likely. The result is a modern design that provides a lightweight, low profile, perfectly fitting helmet. The inside of the helmet also features Aerocore Construction or Koroyd®. Koroyd® offers superior impact absorption, design flexibly, and ventilation when compared to traditional materials, Koroyd® is made out of thousands of co- polymer extruded tubes that are thermally welded together. During an impact, Koroyd® utilizes crumple-zone cylinders that crush uniformly on impact, similar to how your car has "crumple zones" if you get in an accident.
The Smith Quantum helmet also features MIPS or Multi- Directional Impact Protection System. MIPS is found on the inside of the helmet and is designed to allow the head to move inside the helmet independently from the helmet which can reduce the harmful rotational motion that can be transferred to the brain. For more information about MIPS and its benefits, please read our post about MIPS. What is MIPS and how does it works?

Ultimate Integration
We have found that the Smith Quantum Helmet fits excellent with the majority of goggles on the market, but a Smith helmet
and goggles are the best options when if you want the ultimate integration. Smith designs helmets and goggles to work together as a fully integrated system. For a helmet, a pivotal factor to integration is ventilation or AirEvacTM, as Smith calls it. This allows the goggle and helmet to function as one system, venting warm moist air away from the goggles through the helmet climate control system and away from the head. Smith's ultimate integration eliminates the "gaper gap" and allows a precise fit between the helmet and the goggle, which allows for maximum airflow eliminating fogging.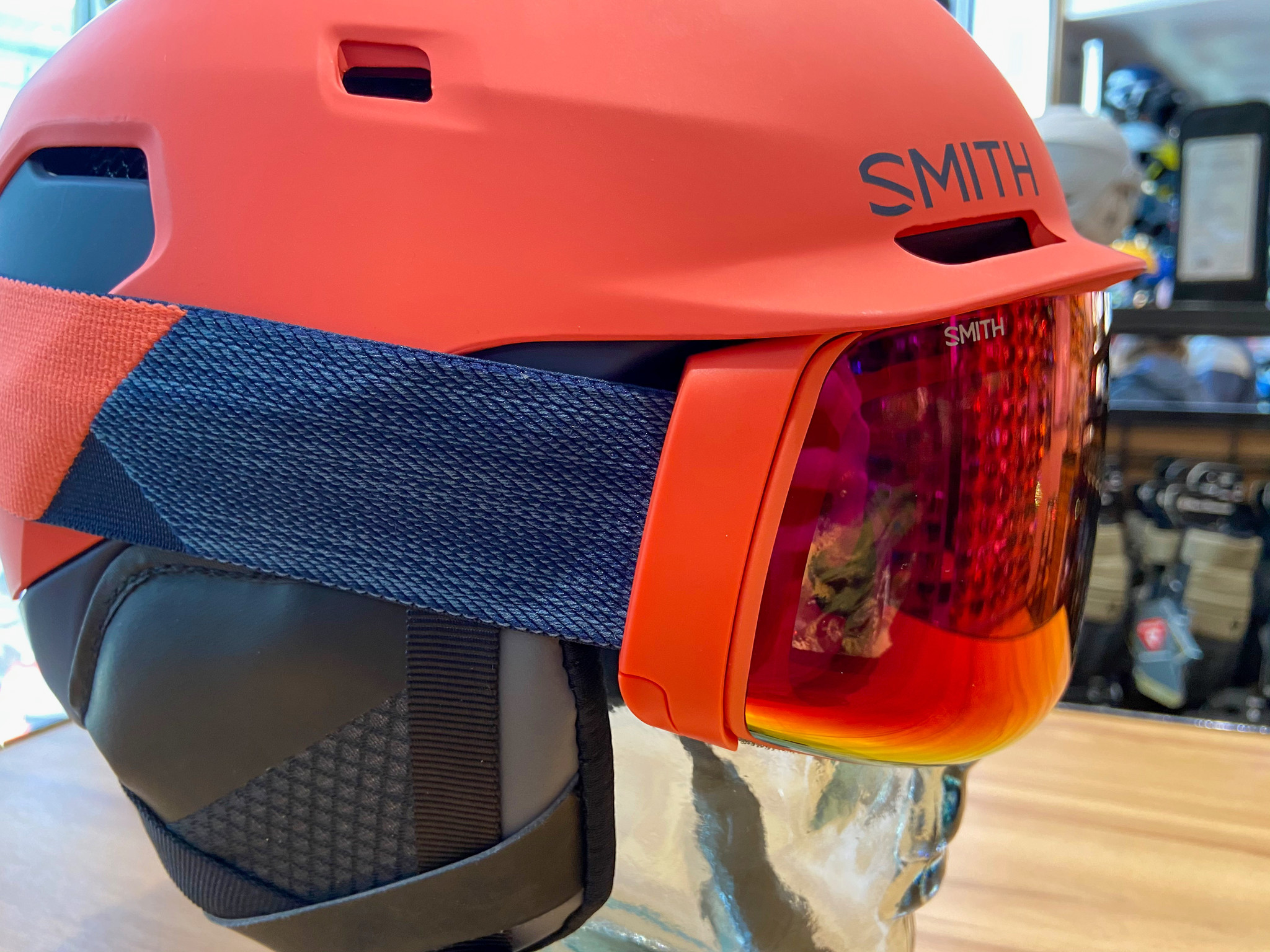 Smith 4D MAG Goggle

Innovation
50 years later, after Bob Smith created the first thermally sealed goggle with foam, Smith continues to innovate by creating the 4D MAG goggle. Unlike most goggles on the market, Smith's 4D goggle lens extends and curves below the bottom of the frame, which Smith calls "bird-eye vision" this increases your field of view by 25% compared to the standard I/O MAG goggle. The curved lens design means when you are skiing or snowboarding, you are going to see that obstacle that's on top of you a lot easier compared to other goggles. This is especially great is you're tired of being "bucked" around by that unexpected bump. The Smith 4D is a medium fit goggle, which means it will fit the majority of people who want to have the largest field of view while they are skiing. The Smith 4D MAG retails for $280 but packs a lot of value in such a little package.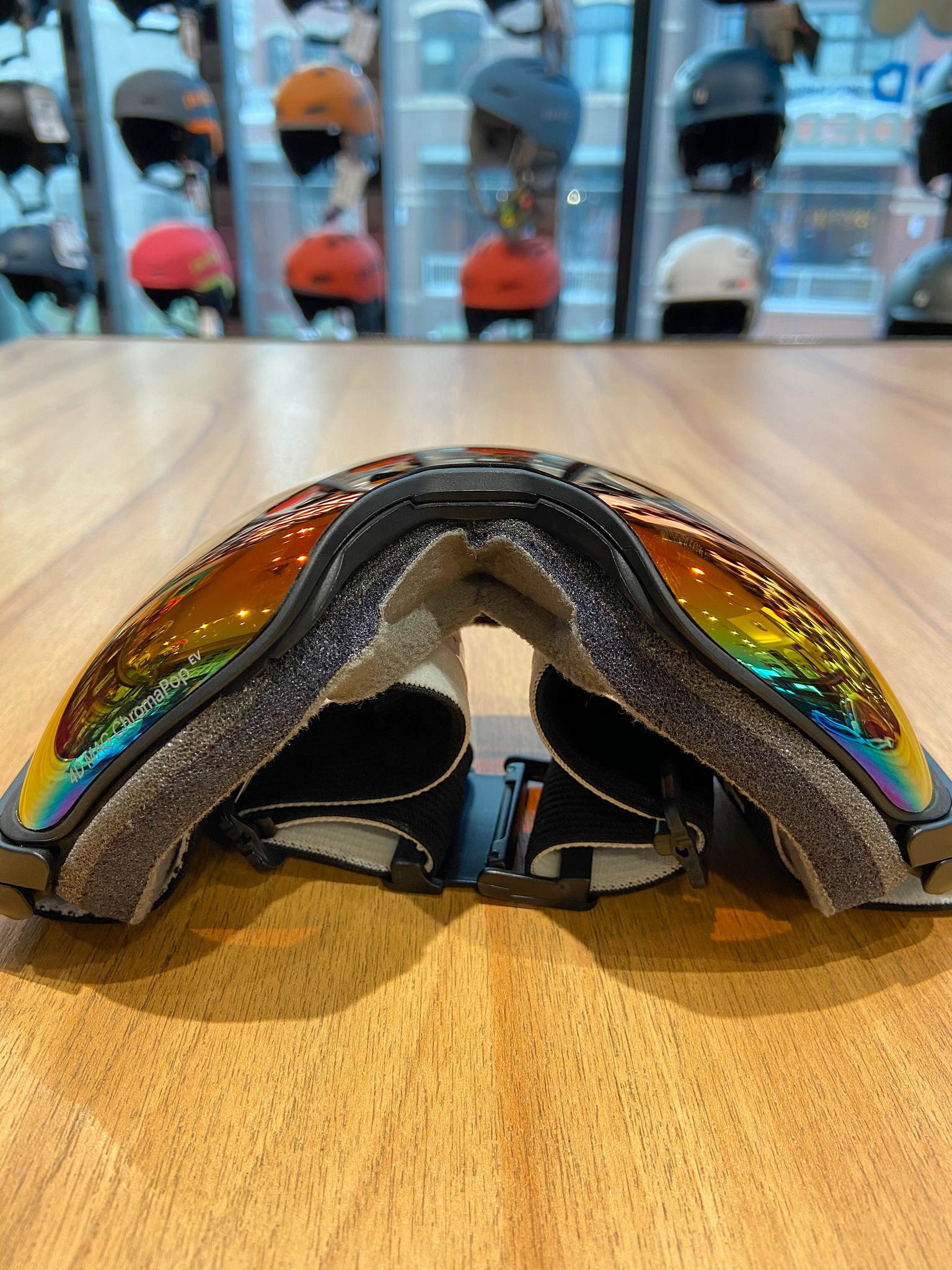 MAG TECH and ChromaPop
4D MAG features Smith's MAG TECH technology, which allows you to interchange your lens no matter the condition seamlessly. Smith MAG technology is different from others on the market because it's also secured in with a locking system that is super easy to use. The Smith 4D comes with two lenses that are both ChromaPop. ChromaPop is a proprietary lens technology created by Smith that enhances clarity and natural color that allows for better visual detail. When you purchase a 4D goggle,
you get your choice of either ChromaPop Sun or ChromaPop Every day, every 4D comes with ChromaPop storm for the harshest days.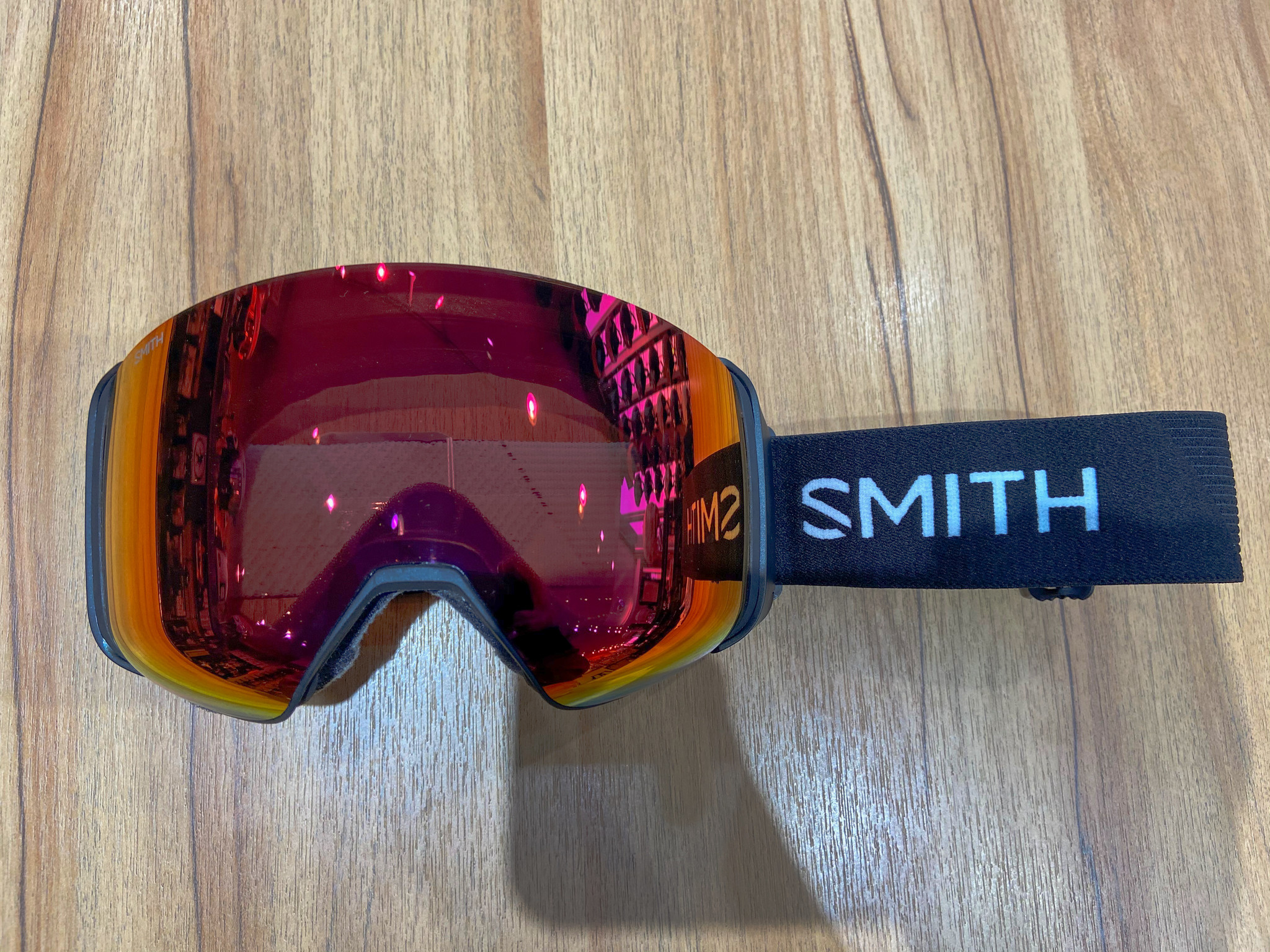 Lens Properties
The Smith 4D lens is made out of a carbonic-x material. This offers excellent scratch and impact resistance, carbonic-x material meets Class 1 optical standards. Within Smith's Carbonic-X lens is their most advanced anti-fog lens on the market. Their revolutionary 5X anti-fog inner lens has been engineered to provide five times the absorptive properties of fog compared to any other goggle on the market. When Smith developed this technology, they found the industry anti-fog treatment would withstand fogging between 30-50 seconds. Smith's proprietary 5X anti-fog treatment withstood fogging for over 120 seconds.
If you would like to get yourself into a new helmet or goggle this season. Look no further than Smith. The Quantum helmet and 4D MAG goggles are both available at Hard Headed. Our expert employees will make sure that we get you fitted into the some of the best helmet and goggles available on the market.